ARAN ISLANDS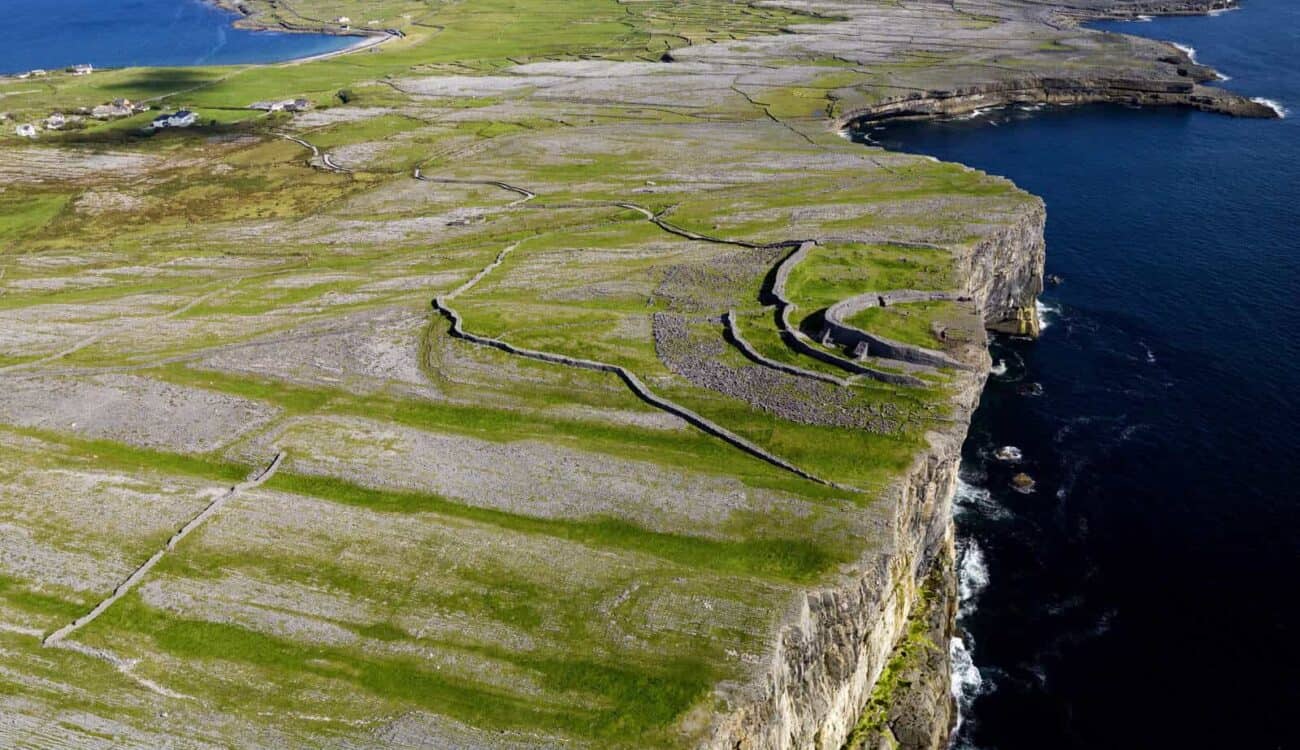 The Aran Islands are located about 48km (30 miles) from the mouth of Galway Bay. Inishmore (or Inis Mór) is the largest of the three islands which measures just 14km (9 miles) in length and 4.8km (3 miles) at its widest point. The islands are famous for their prehistoric and Christian monuments including the spectacular Dún Aengus fort which is one of the best examples of this type of fort in all of Europe.
Other ancient stone forts worth visiting include Dún Eoghanachta and the crumbling Dún Dúcathair. The unique landscape of the islands exhibits a crosshatch of thousands of miles of stone walls and visitors flock to the islands to enjoy the cliff-top walks and spectacular coastal scenery. The islands are also home to more than 430 different varieties of wild flowers and plants making them popular with botanists. Inishmaan (or Inis Meáin) and the smallest, Inisheer (Inis Thiar, or Inis Oírr) are less busy in summer but are well worth visiting as they offer visitors a more authentic experience.
The Salthill Hotel offers a Romantic Interlude package which includes a flight over the islands.
Learn more: https://www.aranislands.ie/